Amaze Fans With
Cutting-Edge Streaming Experiences
Create a HD experience for your fans. Customizable your in-stream experience with live merchandise sales, NFT drops, support stickits, messaging and more.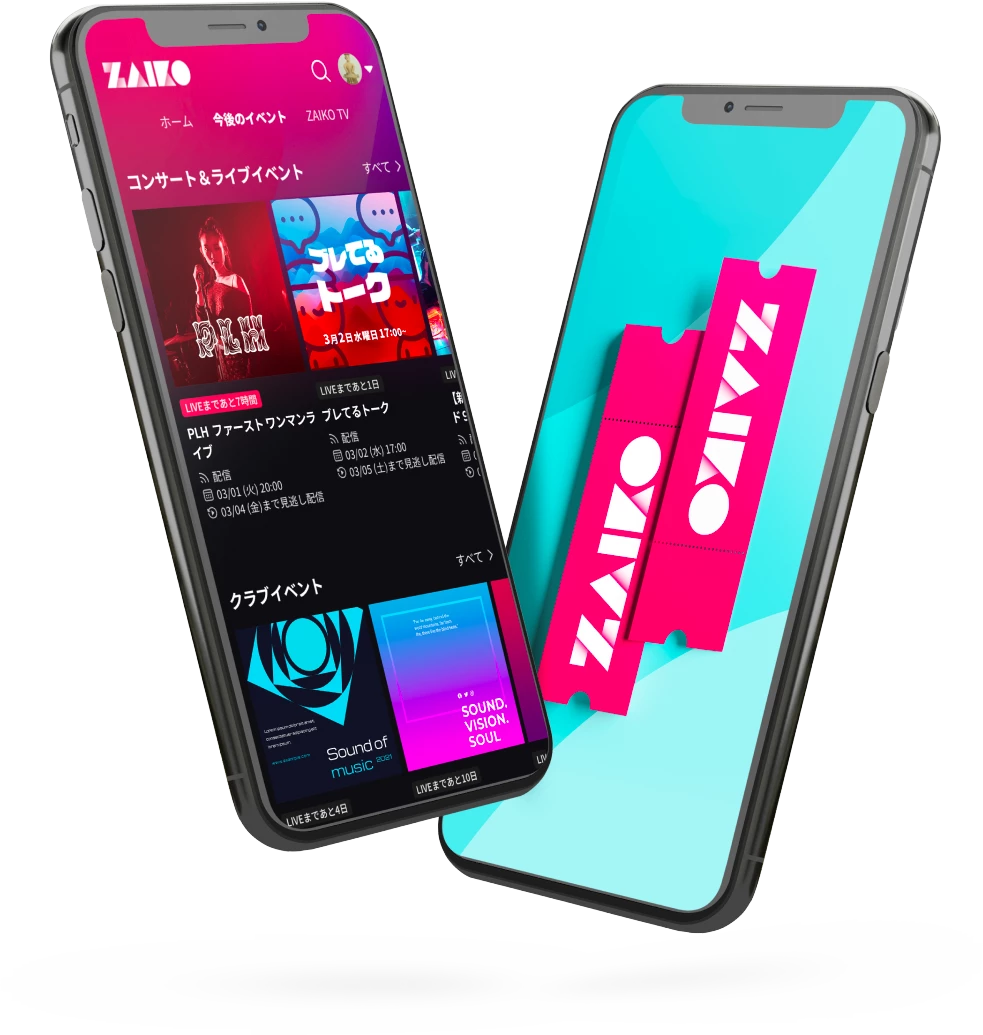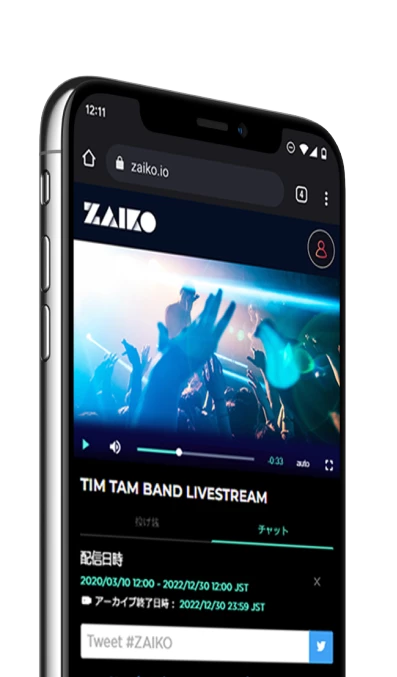 Explore new revenue opportunities with paid online streams
Turn your in-person event into a hybrid streaming event or offer paid streaming events on top of free streaming events.
Maximize revenue by reaching international audiences and offer tiered streams to your audiences.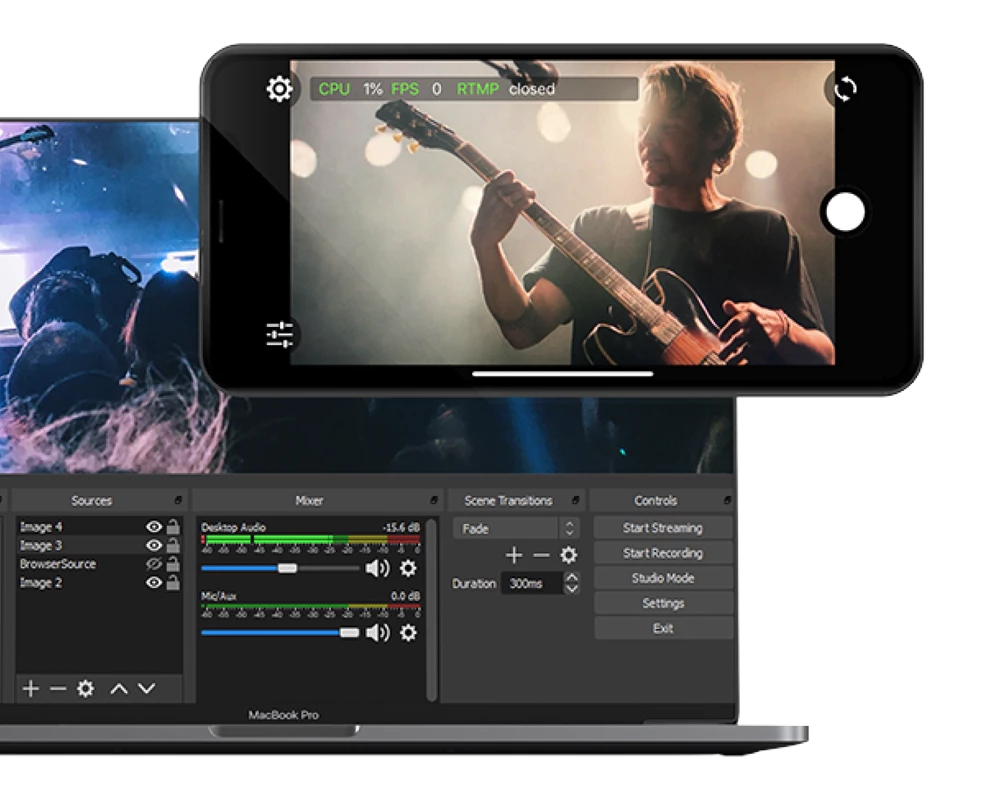 Explore the possibilities with
Zaiko Live

360 Degree Customer Analytics
Create informed marketing strategies by understanding your streaming audiences. Get a full breakdown of your customers after each event.


Archived Contents
Optional: Archive streams for use in future promotion or follow-up events. Archived content can be shared on social media channels, websites or any media of your choosing.


Multilingual and Multi-Currency Support
Relevant checkout and streaming experiences means greater customer satisfaction. Zaiko Live is adaptive to local languages and currencies.
High Definition Video and Audio
Unbeatable HD surround sound audio (max. spec.)
Supports live streaming, archives and VOD
No limits on viewer count
Automatically adjusts video quality to viewing environment
World-class low latency
Allows access to multiple streams from a single ticket
Maximum video: 1920 × 1080p 5,000kbps H.264/AVC
Maximum audio: 384 kbps AAC-LC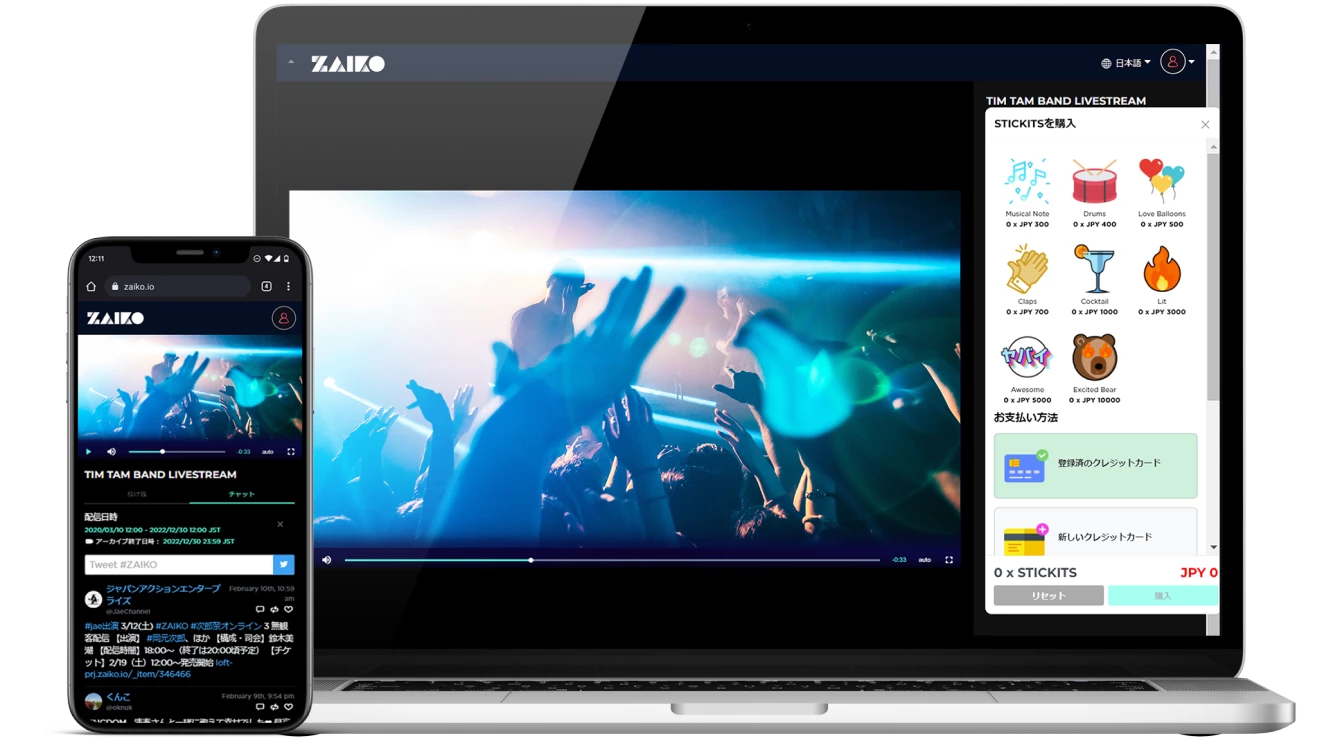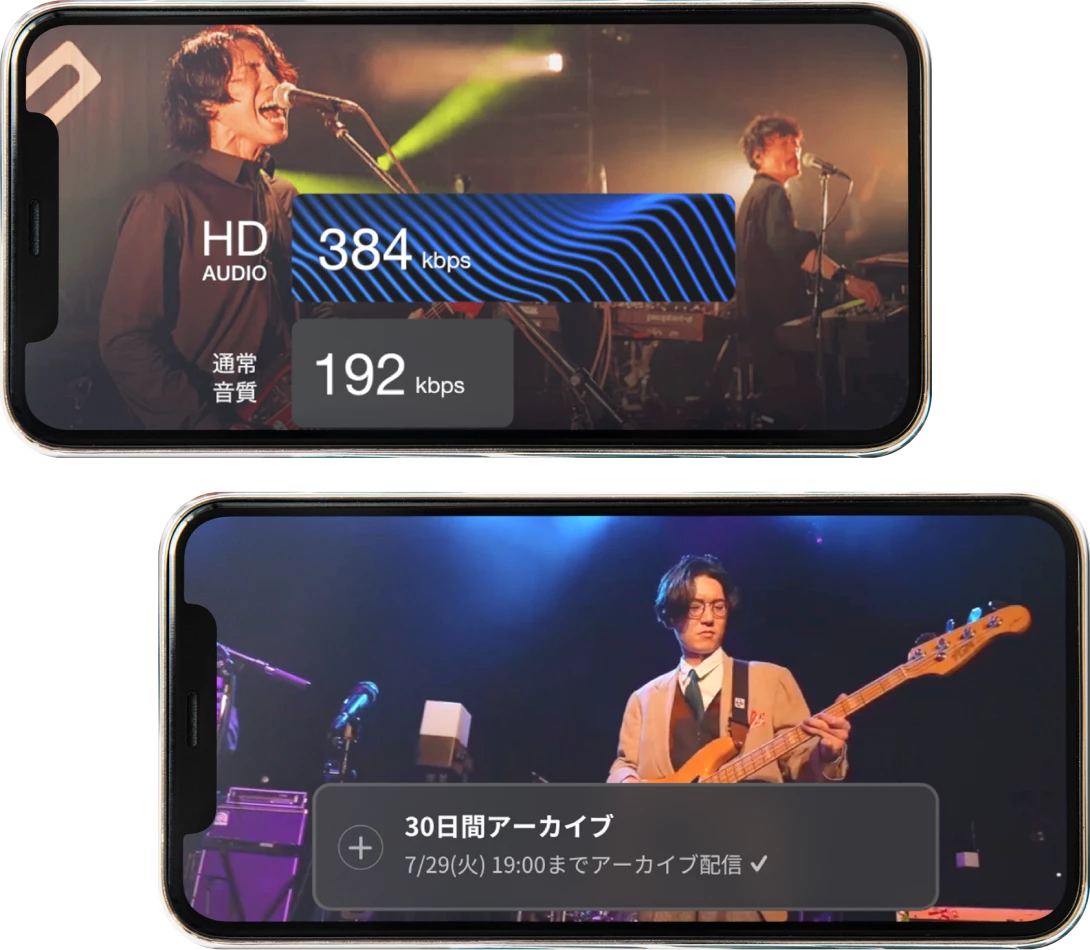 Additional

monetization options

Archive periods
Set ticket prices based on how long customers get to view recorded content after the original live stream

Price by high definition (+HD audio)
Up-sell customers based on HD video or audio

Create merchandise-included tickets
Up-sell customers with packages that include merch like t-shirts or NFTs
Support Stickits and Chat

Functionality

New: Additional ways to engage customers in-stream


Support Stickits
Allow customers to tip in-stream in form of Support Stickits.
Organizers can design stickers called Support Stickits that customers can purchase with the intention of tipping during an online stream. Purchased Support Stickits are stored in a customer's Zaiko account as a form of memorabilia.


In-Stream Chat
Censor certain keywords and let customers do the rest. Allow customers to engage with live streams in an interactive chat.